Uploading Your Fabric Data
One of the most important steps for beginning your BDC filing is to upload your fabric data. Since CostQuest recently changed their data format, some of our users are having trouble uploading their files, as the new format is currently not compatible with our fabric upload process. We are working on a fix to correct this, but while our work is in progress we developed a set of instructions to assist in moving forward without issues.
First you'll need to make some adjustments to your Fabric Data.
In this view you'll have already extracted your CostQuest files into a separate folder so you can interact with them. Open the Active_BSL file in an editing program. (Preferably Excel)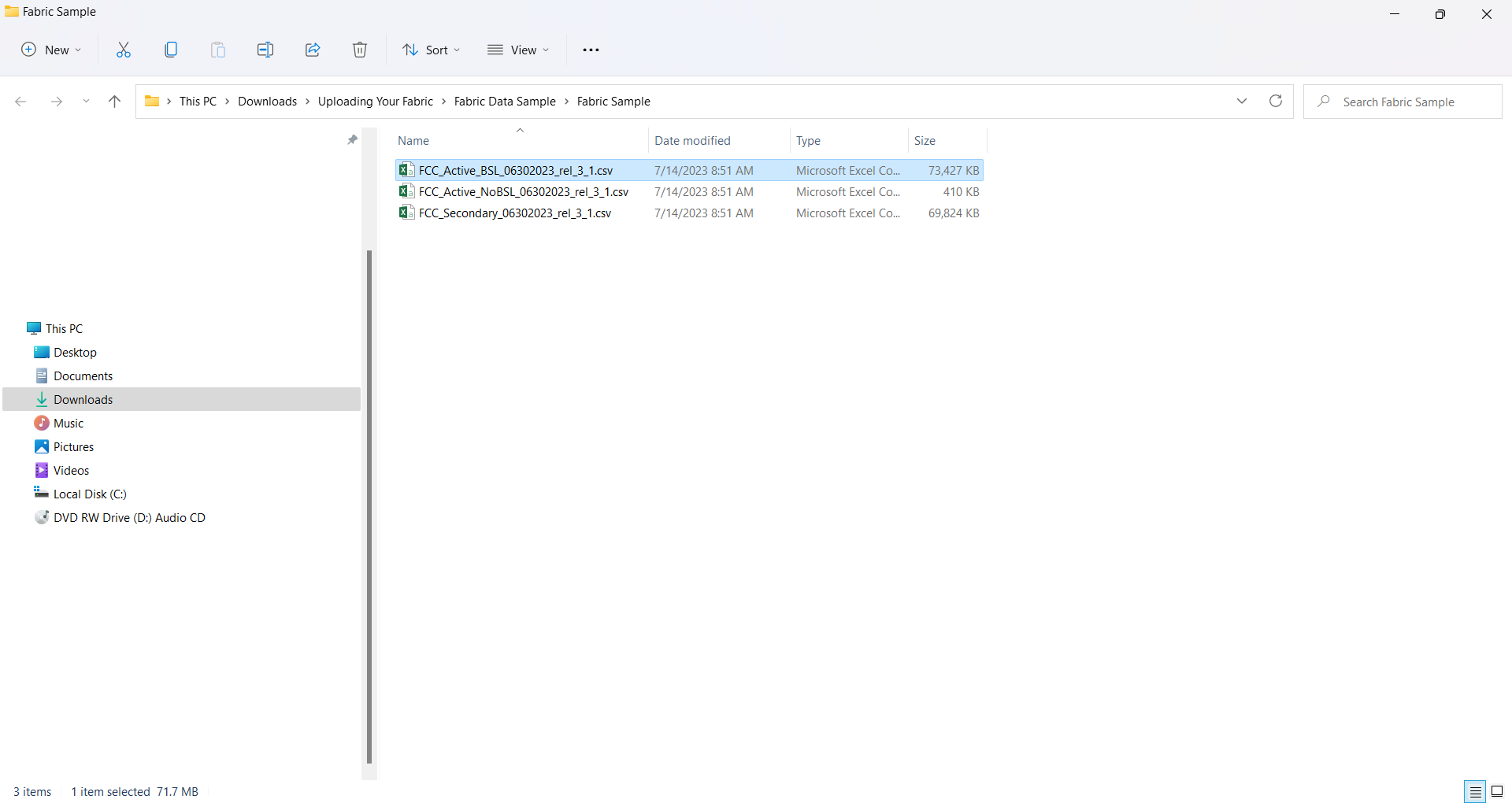 Delete the column marked fcc_rel.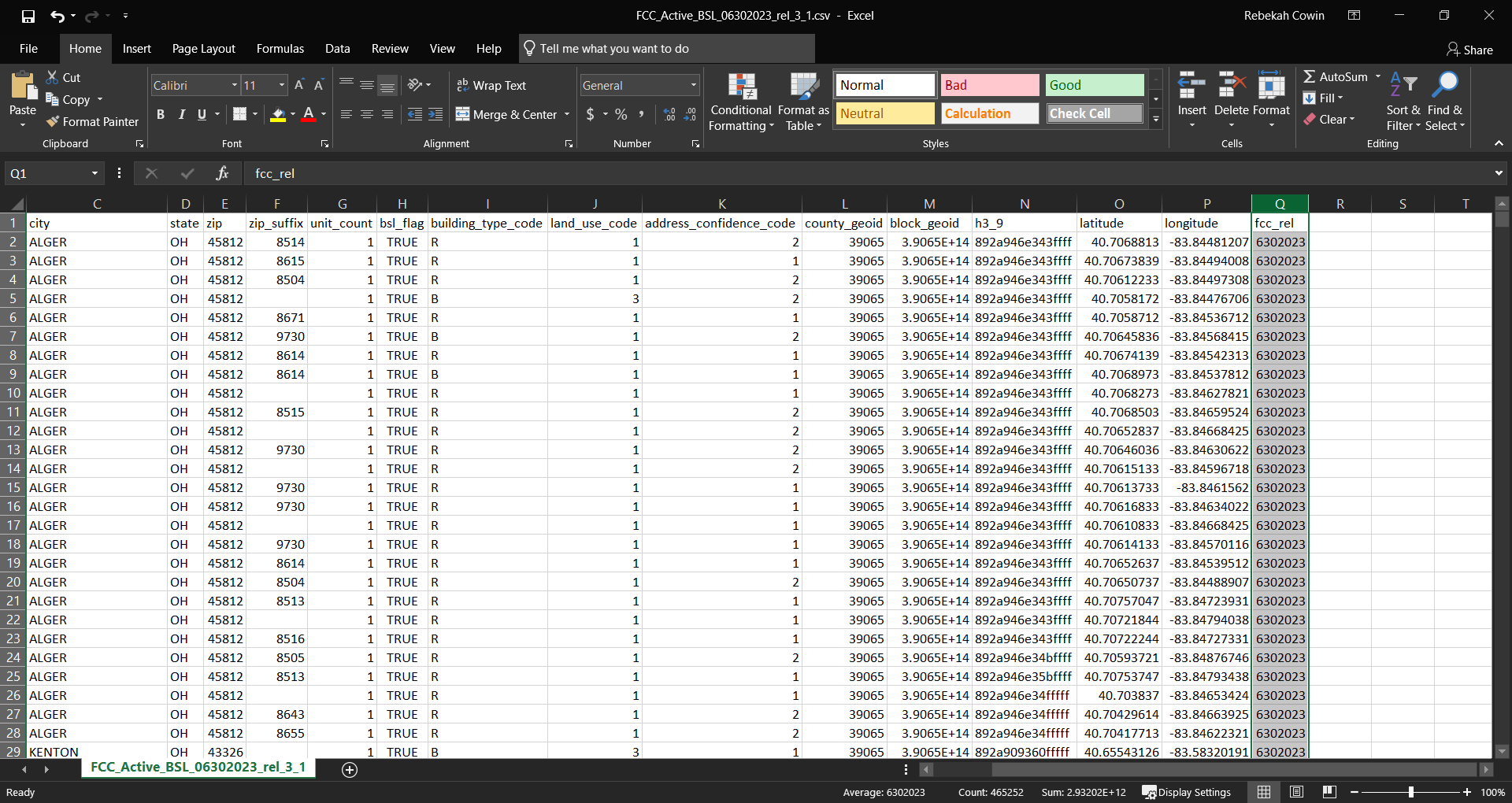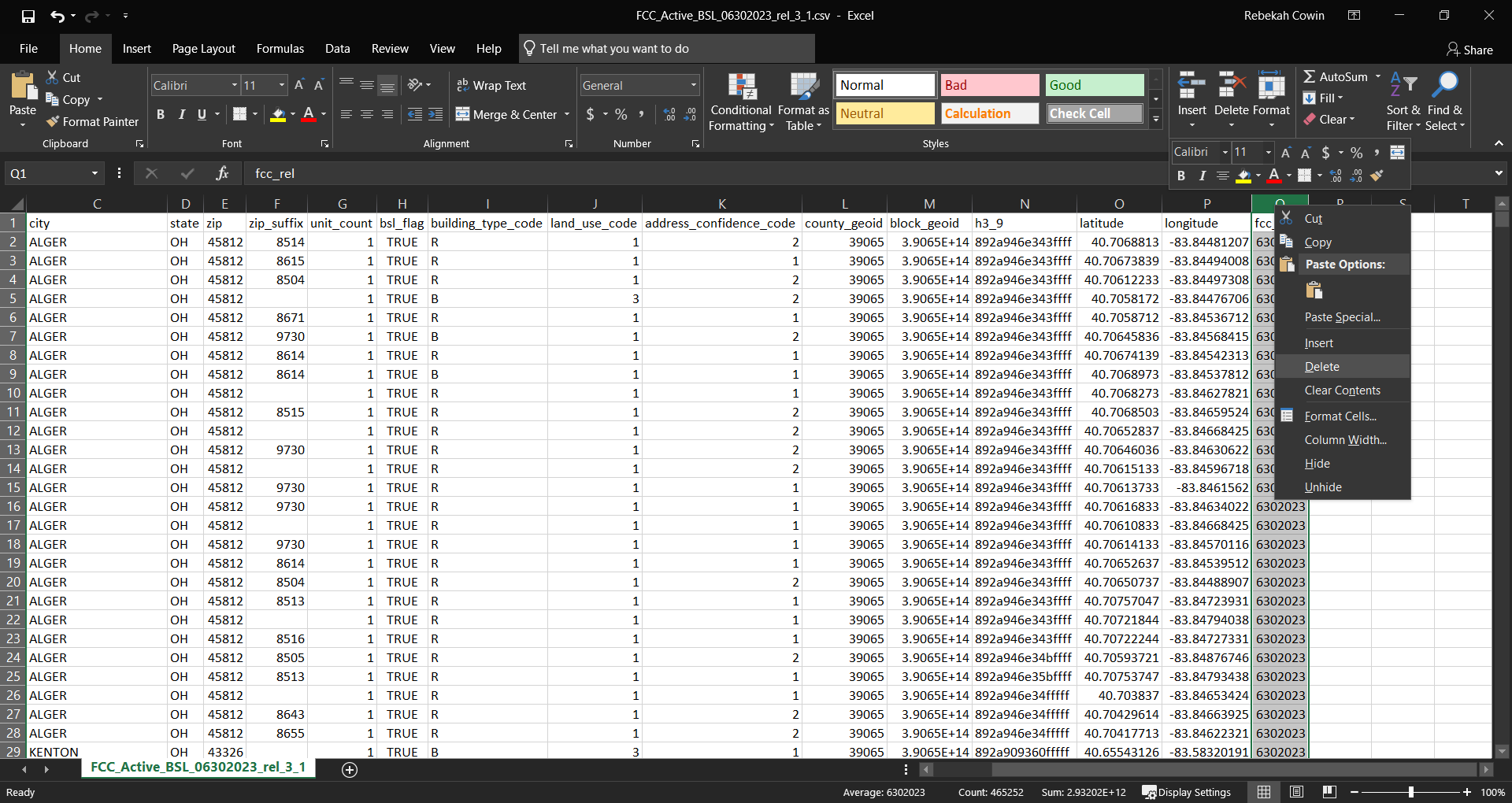 Save the file, and zip the file into its own archive.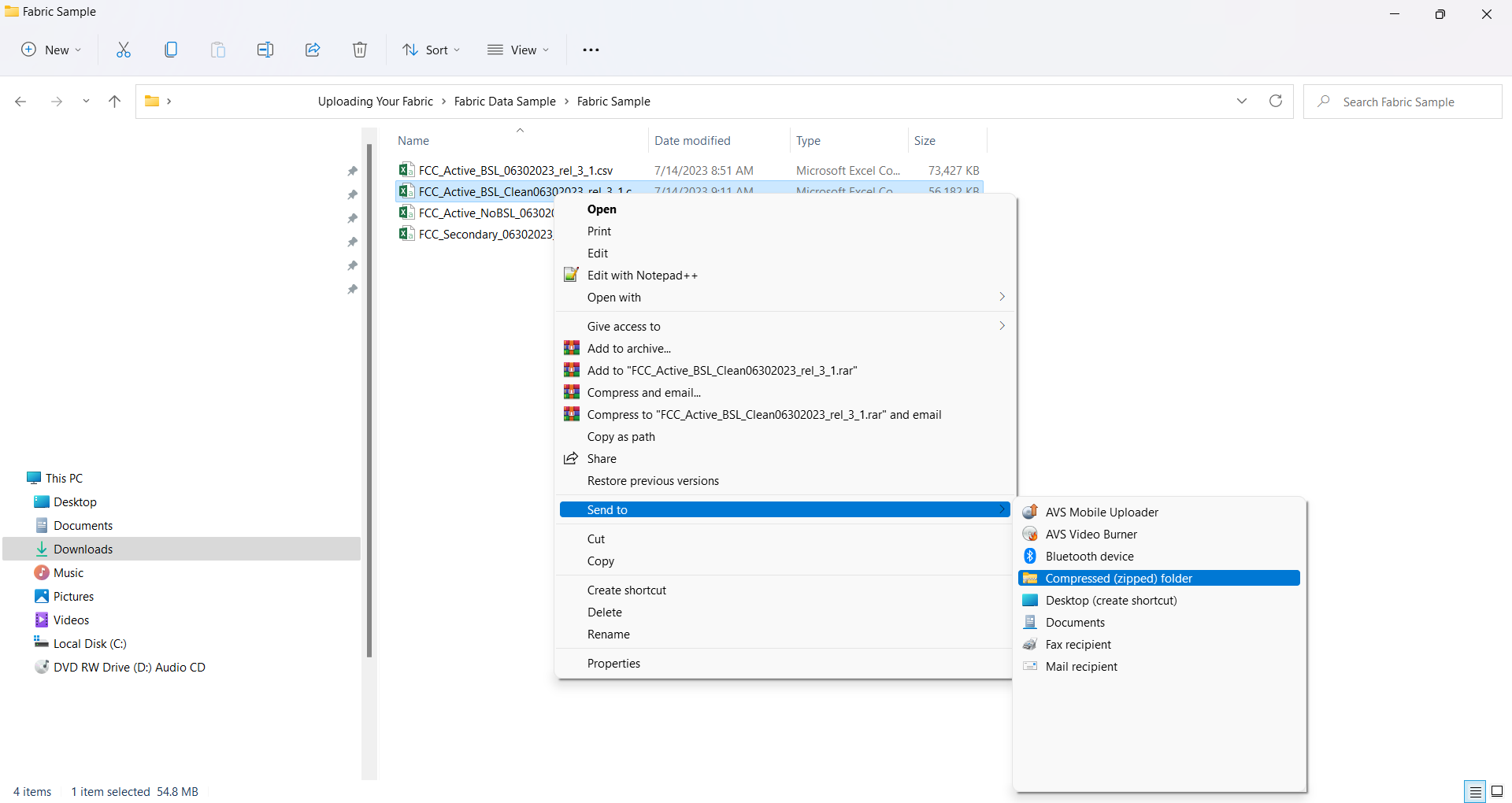 You'll find the Upload Fabric button under the FCC Tab.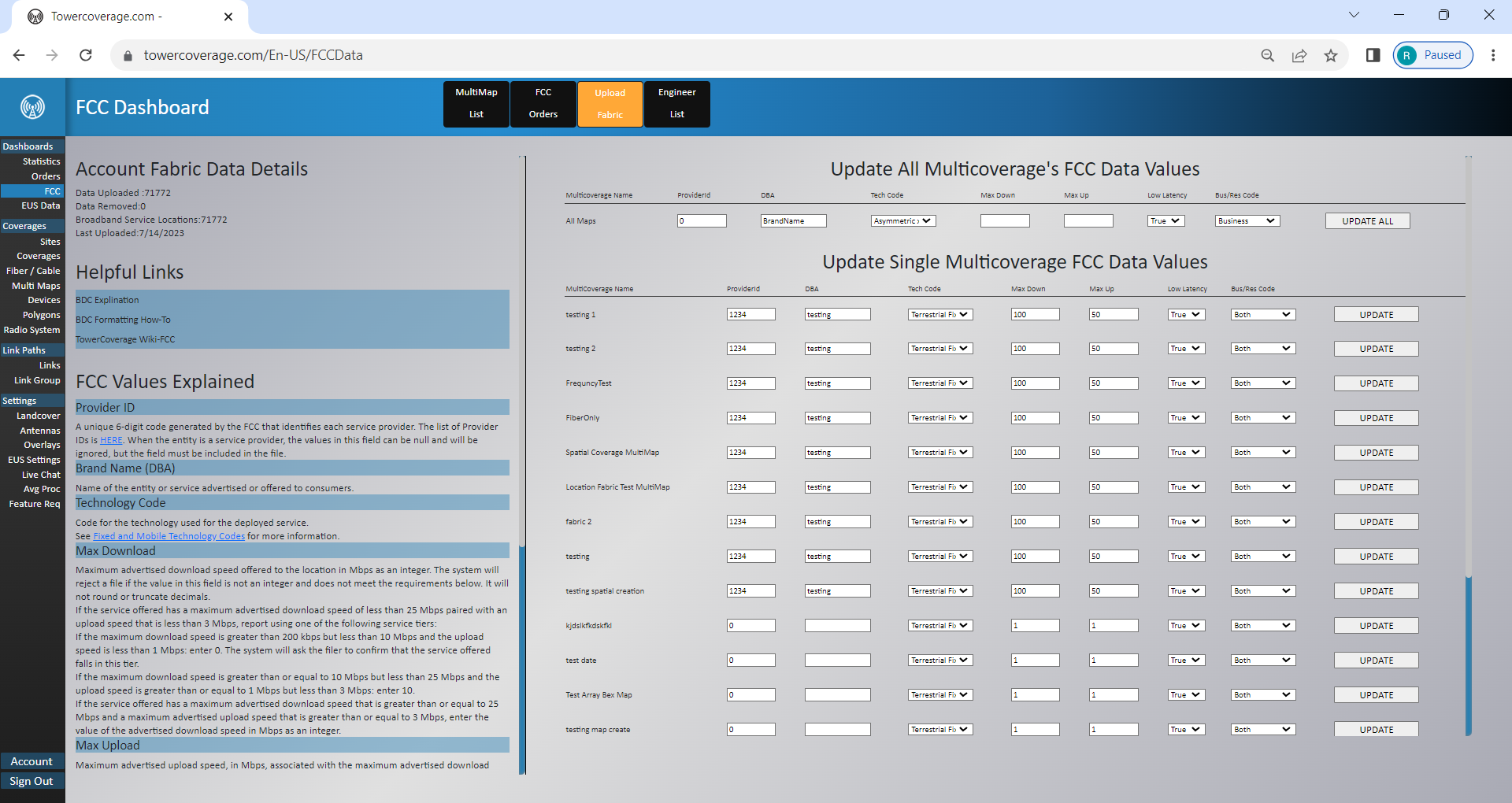 Select your archive from where ever you saved it.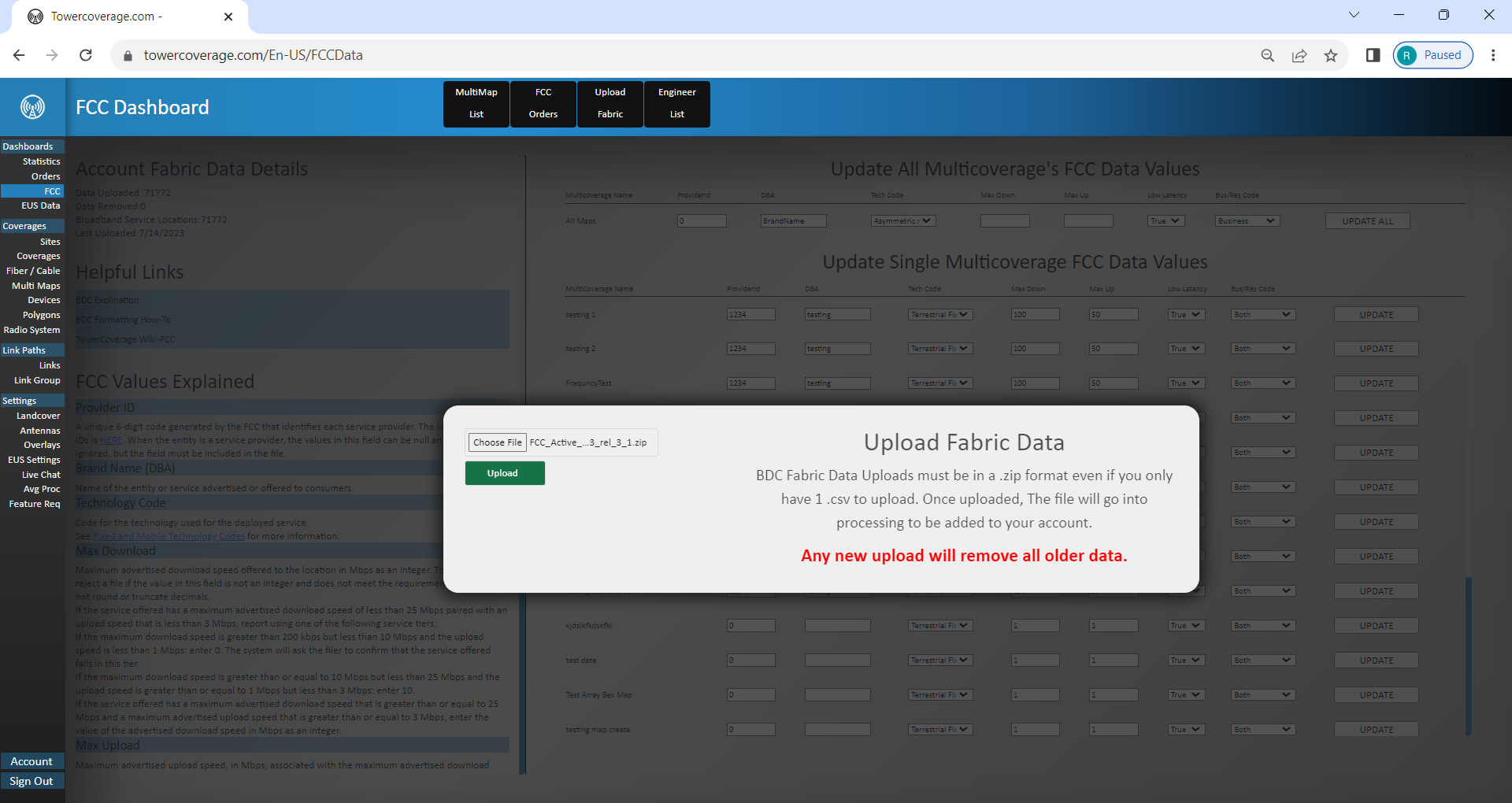 You'll know when the file has finished processing once the status changes on your Dashboard.