API - Template Generator
With the TowerCoverage.com code generator, you can easily add a custom form to your website for accepting End User Submissions!
The code generator can be located by logging into your account as the administrator and going to Account >> API.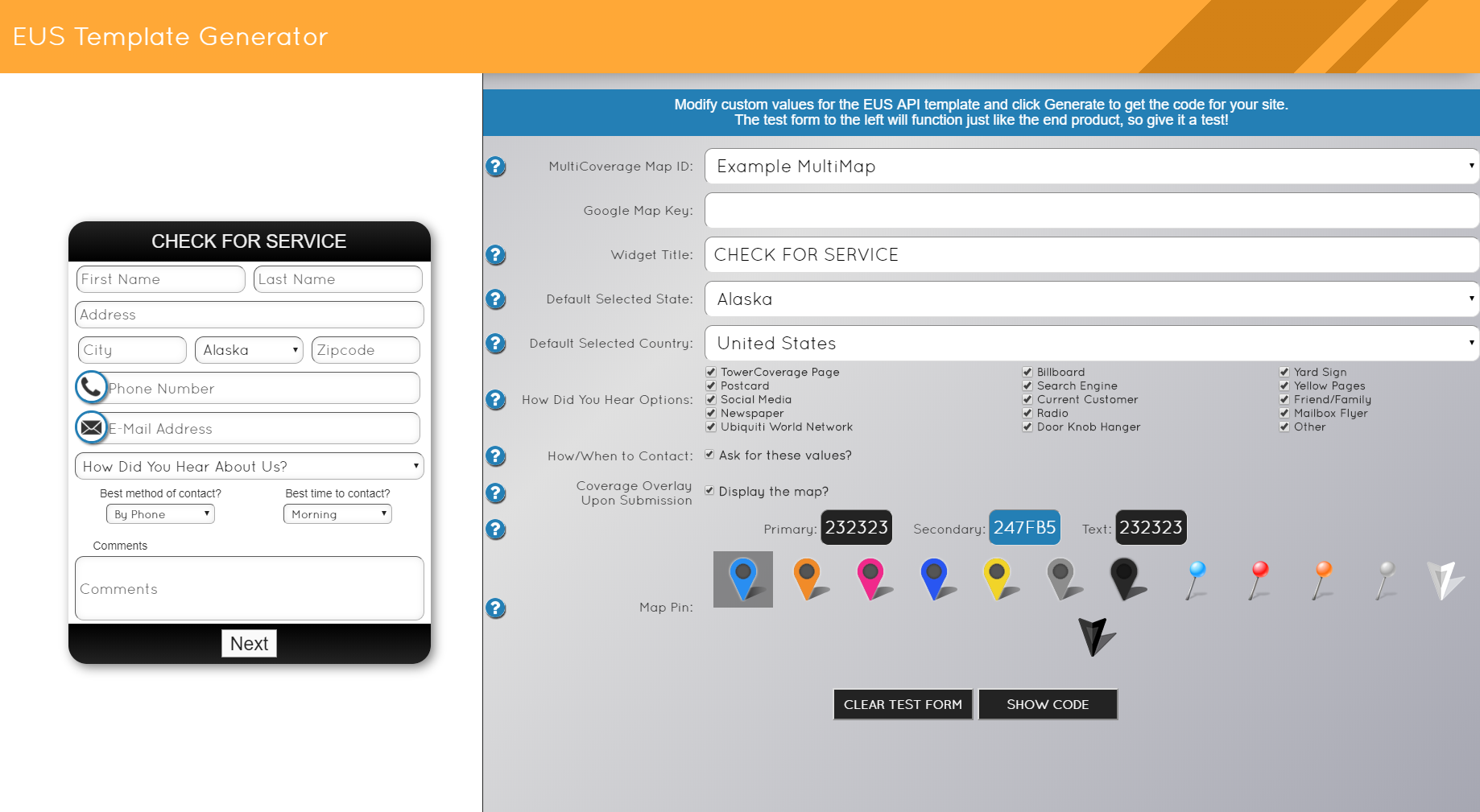 You have many options available in the generator that allow you to make some changes to the form style and colors before obtaining the code needed for you site.
Your Multi Coverage ID can be found by viewing the data collection map that you wish the submissions to use. Once you have the map open, you will see the Map ID located at the end of the URL for the map in your address bar. The account ID as well as your unique API Key for your account are already filled in for you.
At this point, you can make changes to the form using the many selections that are available, or you can click the "SHOW CODE" button at the bottom of the window. This code can be added to the HTML file for your website. With this feature, you can leave the code as it is or change it as you wish!
Keep in mind that utilizing a customer EUS Form on your website will require an API Calls each time the form is filled out. The number of calls available to your account is determined by the Tier of your subscription. API Calls reset the 1st of every month and current usage can be seen by going to Account >> API.