Data Providers
TowerCoverage has how given users the ability to select an option from two separate data providers during coverage creation. There's the TC best data option which is our standard data set, or you can select the 1-Meter data option.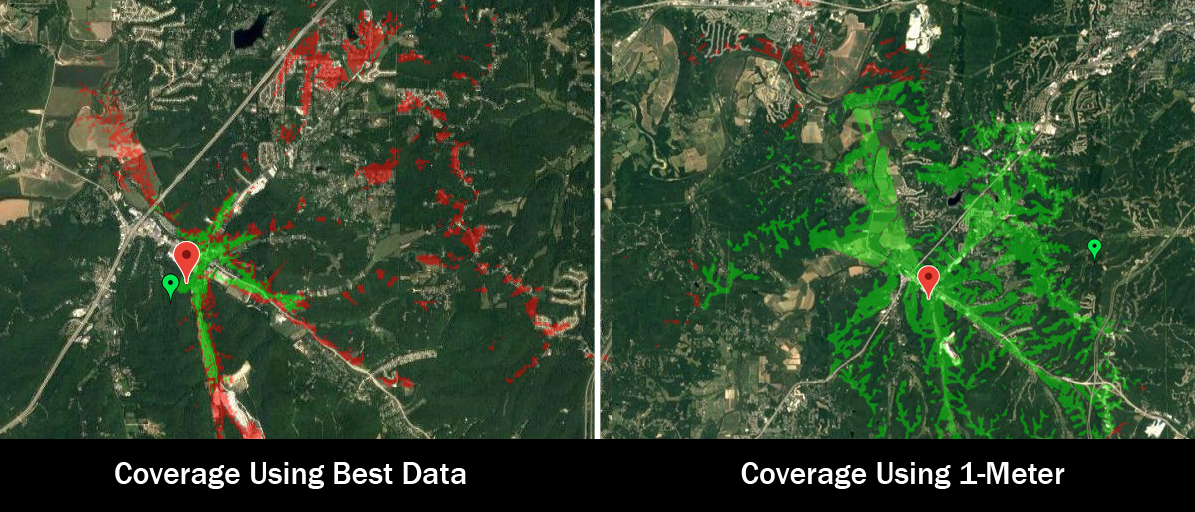 TC Best Data is selected by default. When the 1-Meter data option is selected, the following areas will no longer be in use since they are not taken into account for RF Propagation when this data set is applied:
Required Reliability
Use Land Cover
Land Cover
Use Two Rays
Create Viewshed
LTE Coverage
Data Images
Antenna Type
To apply these settings, drop downs can be found in both the coverage creation section, and the edit coverages menu.

For more information on our data providers please see "What Data Do We Use?"